Meet the Team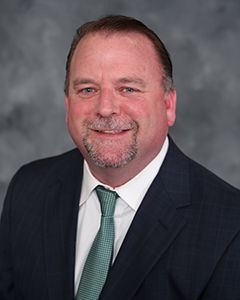 Paul Paschall – Agency Owner

With over 20 years of experience in the Commercial and Personal Insurance marketplace, Paul entered the Independent Agency side of the marketplace in 2008. Paul received his Masters of Business Administration and BBA in Human Resource Management from Tarleton State University. Early in his career, Paul completed a training rotation within the corporate structure of a large national insurance company. Following that rotation, Paul owned an exclusive agency with this same insurance carrier for nine years, prior to becoming an Independent Insurance Agent. Paschall is known in the community for his strong interpersonal skills and industry expertise and is often tapped for his knowledge and experience. His business acumen led to his being named Weatherford Chamber of Commerce's Small Business of the Year in 2006 and the Citizen of the Year in 2019.
Currently, Paul serves as the Mayor of Weatherford, Texas. Additionally, he serves as the Chairman of the Municipal Utility Board for the City of Weatherford.
Previously, Paul was elected to the WISD Board of Trustees in 2006 and was appointed as Board President in June 2013 and served until his term expired in 2015. He also served as Board Vice President from 2011-2013 and Board Secretary from 2007-2011.

Paul also holds active roles in many community clubs and organizations such as Weatherford ISD Education Foundation (Board Member 2005-2013), United Way of Parker County (Past Chairman, Human Resource Committee, 2007; Treasurer, 2005), Weatherford Chamber of Commerce (2006 Small Business of the Year; Board Member 2010-2014; Chairman 2012-2013), City of Weatherford (Vice Chairman, Building and Standards Board, 2005; Member, Citizens Capital Advisory Committee, 2005 and 2014, Municipal Utilities Board, current; Planning and Zoning Commission, current Chairman), Partners in Education, Texas Scholars Program, Junior Achievement instructor in local schools, and Weatherford Noon Lions Club (Lion of the Year, 2006; Tail Twister, 2006, 2009, 2011-2016, President 2017-18). Paul and his family are proud to be active members of Northside Baptist Church. Paul currently serves as Chairman of the Finance Committee and works on Wednesday evenings with the kitchen team, serving hot meals to members before Wednesday evening worship.
Paul has been married to his wife, Courtney, for 23 years. Paul and Courtney have two children, Walker (21) and Gencye (16). Walker is a senior at Texas A&M University, majoring in Industrial Distribution Engineering. Gencye is a sophomore at the Pinnacle Christian Academy.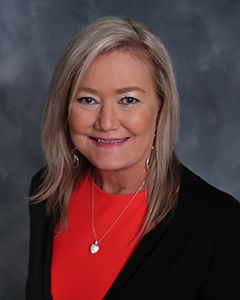 Denise Blue
Senior Sales Producer
Denise has been an Insurance Professional for over 30 years and has extensive training in the Personal Lines marketplace. Denise has been a resident of Parker County for over 35 years. In her spare time, Denise enjoys spending time with her family (especially her 12-year-old granddaughter and 8-year-old grandson), gardening, decorating, home building, and boating. Denise is an active member of the Weatherford Noon Lions Club.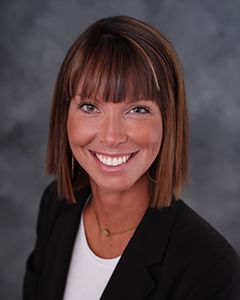 Holly Dehls
Client Service Representative
Holly is the newest member of our Agency Team. With over 10 years in customer service and management, Holly brings with her a welcoming attitude, top-notch customer service, and meticulous organizational skills. Holly and her husband Todd have been married for 13 years and have 2 energetic boys. Holly enjoys watching her boys play sports, working out, and vacationing.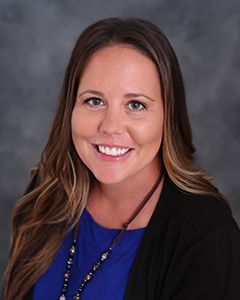 Taren McLain
Client Service Representative
Taren has been in the insurance industry for over 9 years. Taren began her insurance career working in the captive side of the insurance industry. After transitioning to the independent market almost four years ago, she is now enjoying the freedom and flexibility of working with numerous insurance carriers, allowing her the ability to be an advocate and provide options for her clients. Originally from Haslet, Taren relocated to Parker County in 2007. Taren and her husband, John, have been married for 13 years and have 2 children (or 4 if you include the dogs). Taren enjoys rides and adventures in the Jeep, watching football, playing games, baking, being crafty, and entertaining. Above all, her greatest joy is making memories with her family and watching her boys pursue their passions in dirt bike riding and acting/filmmaking.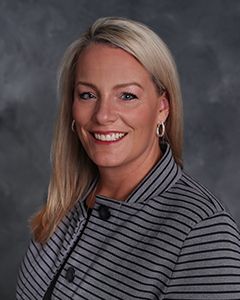 Courtney Paschall
Director of Marketing
Courtney has been in the insurance industry for over 10 years. Courtney performs all marketing, database management, and coordination functions of the agency. Many years of experience in marketing, public relations, and data management allow Courtney to provide a level of process management that sets our agency apart from all others. Originally from Mississippi, Courtney grew up in the Metroplex and has been a resident of Weatherford for 16 years. Courtney enjoys spending time with family and friends, decorating, and traveling.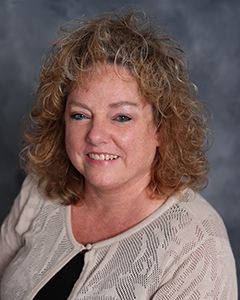 Lea Anne Riedel
Customer Service Representative
Lea Anne has been in the insurance industry for 35 years. Lea Anne worked in a local captive agency for over 20 years and took a brief leave to work with the Weatherford Independent School District. Lea Anne has extensive training in the Personal Lines marketplace and enjoys assisting clients with their insurance needs. Lea Anne is a lifelong resident of Weatherford and enjoys spending time with her husband of 33 years and their son, Austen. Austen graduated Weatherford College with his Associates Degree in Science and is a senior at Tarleton State University working to complete his Bachelors in Science.