News
We would like to introduce you to our office "hero", Shelah Nickols, LMT.
Shelah Nickols, LMT has been a staple in our office for the past several years by providing deep tissue massages to our team on a regular basis.
Paschall Insurance Group strongly believes in the benefits of massage therapy in the workplace. These benefits include; reduction in stress and anxiety, improved posture and decreased muscle tension, pain relief and prevention (especially for headaches and migraines), improved productivity and concentration, more energy and motivation, and improved quality of sleep and mental health.
Shelah is a true professional in her field. The level of knowledge and expertise she affords our team yields a greater performance and service experience received by our clients.
When our team members are healthy and feel good, they are simply more productive in providing assistance to our clients.
Paschall Insurance Group is committed to the health and wellness of our team members. This in-turn reflects another level of commitment to our clients.
Water can quickly cause major problems in your home with a sudden, unexpected event like a burst pipe. While many homeowners underestimate the frequency of water issues that arise from plumbing or appliances, it's helpful to know what your insurance will cover should a non-weather water incident occur. According to the Insurance Information Institute, over a five-year period, on average just over one non-weather water claim was filed per 50 homeowners policies each year and the average cost per claim was almost $11,000. Here are five answers to the most common questions you should know when you're purchasing a homeowners policy:
Read more: Common Insurance Questions About Home Water Damage
Wintry temperatures are moving into North Texas later this week.
While this weather event will be nothing like the February 2021 winter storm - where the entire state saw sustained, below-freezing temperatures for more than a week - there is still the chance for power outages caused by the icing over of power lines and tree branches. Taking action now to prepare your home can help you in the long run, in the event we have freezing temperatures and power outages.
Read more: How to Prepare Your Home for Freezing Temperatures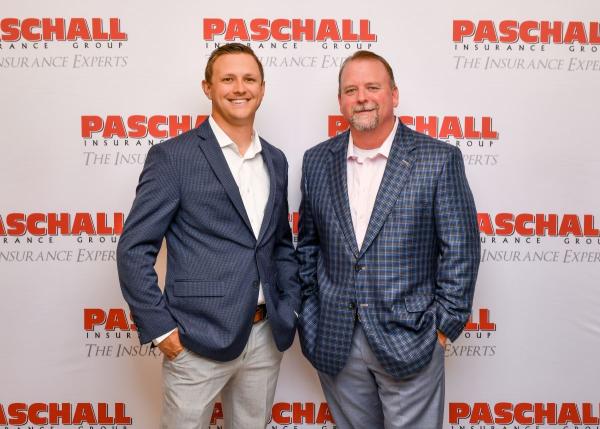 Paschall Insurance Group has announced the addition of local insurance professional Chad Edwards to its group of agents.
"Chad Edwards is a well-respected, highly-trusted insurance professional," said Paul Paschall, agency owner. "His personal values, professional training, and commitment to protecting his clients make him a perfect addition to the Paschall Insurance Group team."
Edwards has been in the insurance industry for 11 years. A lifelong resident of Parker County and a graduate of Millsap High School, Edwards earned a bachelor's degree in Business Administration and Marketing from Tarleton State University where he was a three-year letterman in track and field.
Read more: Paschall Insurance Group Announces Hiring of Chad Edwards
Have you frantically googled how much car insurance is for a 16-year-old and panicked after finding out that it is quite heavy on the pocketbook?
So, your newly turned 16-year-old is now licensed to drive what happens next? Insurance, of course! Since 16-year old drivers have less experience behind the wheel than older drivers, they pose more of a risk and in turn pay a higher insurance premium. Apart from age, gender also plays a crucial part in determining the insurance premium. Statistics show a 16-year-old male driver is more likely to receive a citation or get into an accident than a 16-year-old female. Male teenagers pay an average of 16% more for their insurance premiums than their female counterparts.