News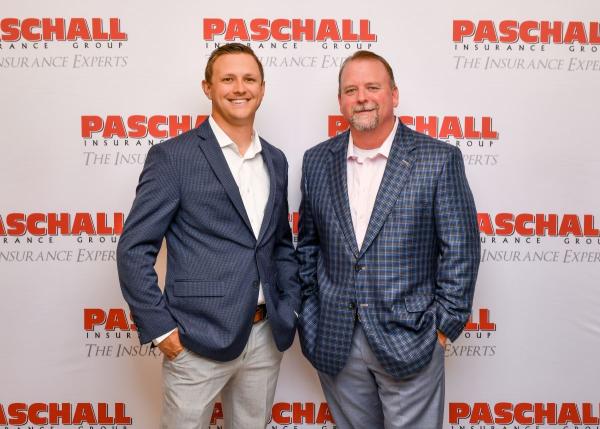 Paschall Insurance Group has announced the addition of local insurance professional Chad Edwards to its group of agents.
"Chad Edwards is a well-respected, highly-trusted insurance professional," said Paul Paschall, agency owner. "His personal values, professional training, and commitment to protecting his clients make him a perfect addition to the Paschall Insurance Group team."
Edwards has been in the insurance industry for 11 years. A lifelong resident of Parker County and a graduate of Millsap High School, Edwards earned a bachelor's degree in Business Administration and Marketing from Tarleton State University where he was a three-year letterman in track and field.
Read more: Paschall Insurance Group Announces Hiring of Chad Edwards
Have you frantically googled how much car insurance is for a 16-year-old and panicked after finding out that it is quite heavy on the pocketbook?
So, your newly turned 16-year-old is now licensed to drive what happens next? Insurance, of course! Since 16-year old drivers have less experience behind the wheel than older drivers, they pose more of a risk and in turn pay a higher insurance premium. Apart from age, gender also plays a crucial part in determining the insurance premium. Statistics show a 16-year-old male driver is more likely to receive a citation or get into an accident than a 16-year-old female. Male teenagers pay an average of 16% more for their insurance premiums than their female counterparts.
Tornado season is upon us, as most of us experienced the watches and warnings yesterday! During a tornado, people face hazards from extremely high winds and risk being struck by flying and falling objects. Learn what steps you can take to keep yourself and your loved ones safe during a tornado.
Take shelter immediately if there is a tornado warning or if you see signs of a tornado
Take shelter immediately during a tornado warning. A tornado warning is issued when a tornado is sighted or indicated by weather radar.
Take shelter if you see signs of a tornado. Sometimes tornadoes strike quickly, without time for a tornado warning. Signs that a tornado may be approaching include

Rotating funnel-shaped cloud
Approaching cloud of debris
Dark or green-colored sky
Large, dark, low-lying cloud
Large hail
Loud roar that sounds like a freight train

Keep tuned to local radio and TV stations, or your mobile phone.
If you spot a tornado that is far away, seek shelter and help alert others to the tornado by immediately reporting it to the newsroom of a local radio or TV station. Use common sense and exercise caution.
Winter weather is on its way. Schools around our area have already announced closings and the grocery shelves are bare in preparation for the winter storm. We thought now would be a great time to review safety tips for driving on ice and snow. Of course, it's always best to stay in if there is ice on the roads, but if you must get out, here are a few tips.