News
Hartford Insurance Presents Paschall Insurance Group with Abe Lincoln's Home Insurance Policy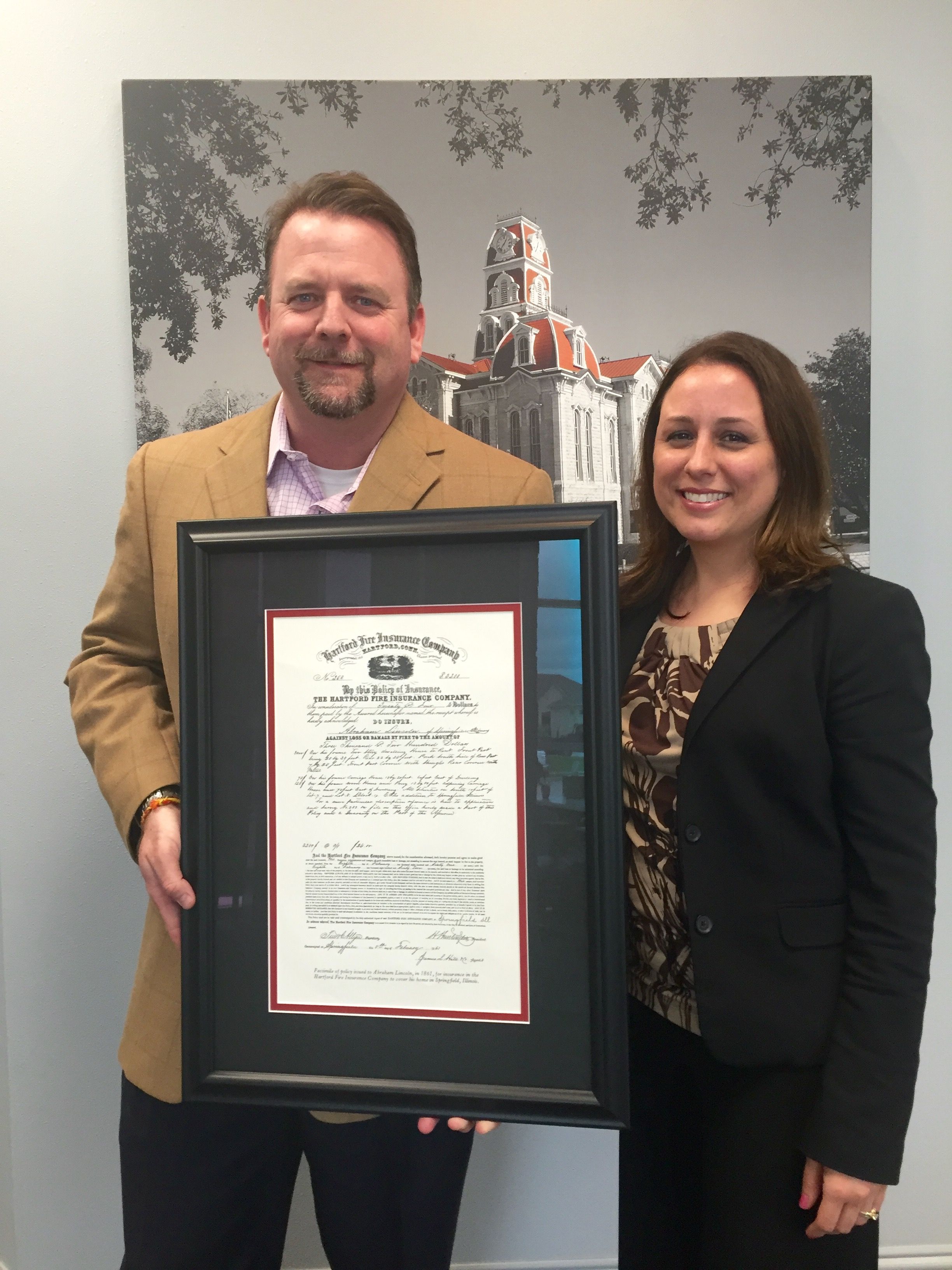 Stacey Campo, Senior Sales Representative for The Hartford Insurance Company presented Paschall Insurance Group with a framed, replicated Home Insurance Policy for Abe Lincoln. The policy was written by The Hartford Company in February of 1861.
President Lincoln's two story dwelling in Springfield, Illinois was insured for $3,200 with his annual premium being $24.00. A lot has changed in 165 years, but one thing remains the same - Hartford's rock solid reputation in the insurance industry!
Paschall Insurance Group is proud to represent The Hartford, and we are grateful for our ongoing, strong relationship with them. Thank you to The Hartford for gifting us with this priceless piece of history, we will treasure it and display it proudly in our office lobby for all to see.