News
There are several key times each year when people spend time shopping in stores and online for the perfect gifts for their loved ones, or themselves. While it is easy to get caught up in the fun of it all, it is important to remember that with increased purchasing comes a heightened risk of theft. Thieves on the prowl throughout the holiday season are on the lookout for packages left in your car or outside your home.
Recent claim data shows that, on average, more thefts occur on Black Friday than any other day of the year. Not only that, but personal identity theft can also increase this time of year. Claim data also shows that theft claims increase in April, likely due to people spending their tax refunds. Whether it is tax season or holiday season, be sure to take the necessary actions to help protect yourself. Follow these steps while checking things off your shopping list.
Read more: How to Protect Yourself from Package Theft and ID Fraud
It's a situation many of us have found ourselves in: you're at the rental car counter, checking in to pick up a vehicle you booked months ago. But before you can check out, you've got a question to answer: are you buying supplemental insurance coverage, or will you decline it and wonder if you should have taken it?
To be fair, it's not a question with an easy answer. There are many factors to consider before choosing whether to accept or decline additional rental car coverage. But looking into it ahead of time, learning about what to expect and having a good understanding of car insurance – as well as your own personal policy – can help make your decision easier.
Not sure if you should hand over the extra cash for coverage? Here are a few details to keep in mind, so you can help protect yourself without wasting money.
Even if you are excited to be moving to a new home, to a different state or country, or to start a new job, moving signals significant change and can cause anxiety for many of us. Moving can be especially overwhelming if you wait until the last minute. This day-by-day guide and checklist can help you pare down, prioritize and pack your possessions. Keep in mind, these tips are simply suggestions to help you prepare to make your move. Be sure to call your insurance company to discuss any changes that might be needed to your policies. Click here to download the printable moving checklist.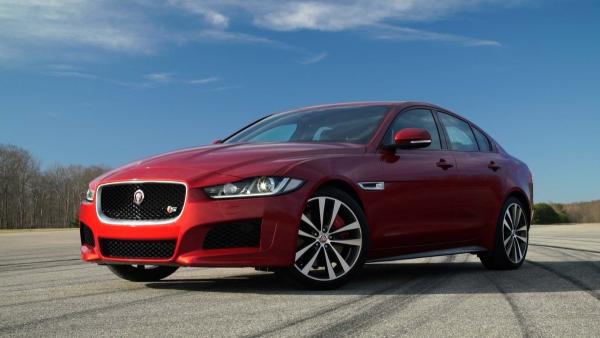 When purchasing an auto policy, it's important to understand the factors that affect your policy costs and coverage. Unfortunately, there's a lot of bad information that passes for "common wisdom"—here, we separate myth from facts about car insurance.
Myth 1 – Color determines the price of auto insurance
It doesn't matter whether your car is "Arrest Me Red" or "Hide In Plain Sight White"—the color doesn't actually factor into your auto insurance costs. The price of your auto policy is based on many factors, such as car make, model, body type, engine size, and the age of the vehicle, as well as the car's sticker price, the cost to repair it, its overall safety record, and the likelihood of theft. Insurers also take into account the age, driving record, and sometimes the credit history of the driver.
Myth 2 – Your credit has no effect on your insurance rate
Your credit-based insurance score—which is derived from your credit history—may matter. A good credit score demonstrates how well you manage your financial affairs and has been shown to be a good predictor of whether someone is more likely to file an insurance claim so many insurance companies take it into consideration when you want to purchase, change or renew your auto insurance coverage. People with good credit—and, therefore good insurance scores—often end up paying less for insurance.
How to Help Prevent Water Damage From Frozen Pipes
Locate and close the main water shutoff valve as soon as possible and before temperatures rise above freezing.
Inspect pipes for damage, including those in attics and crawl spaces, where it is safe to do so.
As temperatures increase above freezing, watch and listen for signs of water leaks.
If a pipe is leaking, do not turn on the water. Open all faucets including those outside to drain remaining water from pipes and call a licensed plumber for repairs.
If no leaks are detected, turn water back on slowly. Continue to check for leaks before turning water on completely.
Never use torches or heat guns to facilitate thawing as these can create fire hazards.
Read more: How To Help Prevent Water Damage From Frozen Pipes

America_First_logo_scroll_w

Centauri_logo_scroll_w

MetLife_logo_scroll_w

Prudential

Foremost_logo

MiniCo_logo_scroll_w

Philadelphia_Insurance_Co_logo_scroll_w

CNA_logo_scroll_w

Markel

Progressive_logo_scroll_w

Progressive_logo_scroll_w

RVOS_logo_scroll_w

Lloyds_TSB_logo_scroll_w

Lloyds_TSB_logo_scroll_w

Service-Lloyds-Insurance_logo_scroll_w

SureTec_logo_scroll_w

SureTec_logo_scroll_w

Texas_Mutual_Ins_Co_logo_scroll_w

State Auto Insurance Companies

national-lloyds_logo_scroll_w

The_Hartford_logo_scroll_w

Travelers_logo_scroll_w

Travelers_logo_scroll_w

Thomco_logo_scroll_w

Utica_National_logo_scroll_w

Utica_National_logo_scroll_w

SafeCo_logo_scroll_w
Unitrin_logo_scroll_w

Germania Insurance logo

Unitrin_logo_scroll_w

Zurich_logo_scroll_w