News
It's Your Home. Get the Insurance Coverage You Want.
Trying to decide how much and what kind of protection is right for your home and its contents can be difficult, even a little intimidating. Odds are your home is your single biggest possession, and it's where you keep most of your other possessions, too.
Choosing the right insurance coverage for your home needn't be an overwhelming task, though. It's a matter of taking a systematic look at what you have and what it's worth, then matching it up with coverage limits and options that fit your needs and budget.
Following are nine questions you'll want to ask your independent agent as you explore what home insurance coverage is right for you:
What does my home insurance policy cover? A standard homeowners policy helps repair or rebuild the structure of your home in the wake of covered losses, which your policy will outline. This includes structures attached to your home, such as a balcony. As for detached structures, such as a fence or shed, these are generally covered at a designated percentage of the home coverage.
Do I have enough coverage to rebuild my home? The amount for which you insure your home typically equates to the estimated cost to rebuild it. If you insure it for less, such as for the market value, and lose it in a fire or other covered disaster, you likely won't have the coverage needed to fully rebuild it. That's because the market value of your home may be well below the cost of the materials and labor it would take to build a similar dwelling today.
What about personal property? Policies typically cover such property as furniture, clothing, artwork, electronics and sporting goods for theft, damage or loss. Property is usually covered both at the home site and everywhere else, generally for a percentage of the amount of coverage on the structure of your home. If that isn't enough, you can purchase more, or you can "schedule" high-value items individually. Scheduling an item designates separate coverage for it. When might this be appropriate? Say your home policy limits payouts for jewelry-related losses to a certain amount, such as $3,000, but your diamond necklace is worth $6,000. By scheduling it separately, you have coverage for its full appraisal value, oftentimes with no deductible.
What else does home insurance cover? Liability coverage included in a standard homeowners policy may help protect you and your family members against lawsuits if you're held responsible for bodily injury or property damage at your home or elsewhere. It also may help cover costs if a guest is injured at your home. Another form of coverage, additional living expenses, helps pay the cost of temporary living arrangements while your home is repaired or rebuilt following a covered loss.
What doesn't home insurance cover? Standard homeowners policies typically don't cover earthquakes and floods. If you live in an area where earthquakes are likely, you can usually get separate coverage from your insurer. For flood insurance, there is the National Flood Insurance Program. Furthermore, your home insurance won't cover anything outside the scope of your policy.
Do any options or complementary policies fit my needs? In addition to standard home insurance coverages, many carriers offer options such as equipment breakdown coverage or identity recovery coverage. The former helps to cover the sudden malfunction or breakdown of such appliances as your washer and dryer, refrigerator, air conditioner and more. Note this doesn't cover normal wear and tear. The latter provides guidance and support should your identity be stolen. In addition, you may want to consider an umbrella policy for extra liability coverage on top of what your home insurance provides. In the event of a costly lawsuit or other incident that exhausts your homeowners liability coverage, your umbrella policy may pick up the remaining costs of a covered event, up to your policy limits (typically $1 to $5 million).
Do I qualify for discounts on my home insurance? You may. For starters, check the age of your home. You might be able to get a discount if it's relatively new – less than 10 years old, for example. Discounts are also sometimes available for homes with burglar alarms and/or sprinkler systems. Location can make a difference, too. You might be able to get a discount if your home is located near a fire station.
Can I get a discount for using my current insurer? Say you already have an auto insurance policy (or two) with a certain carrier. If you add your home, you may qualify for a multi-policy discount.
Can I own a home without insurance? Probably not, especially if you financed your home purchase with a mortgage. Most lenders require insurance to protect their investment. In addition, if you live in a flood- or earthquake-prone area, lenders may require flood or earthquake insurance. Once you've paid off the mortgage and own your home, there's no legal requirement that you maintain insurance. But, considering the potential to lose everything you've invested in the property, you'll certainly want to think twice before you cancel your policy. After all, where would you live if you lost your home in a fire and didn't have the money or insurance to rebuild it?
From hail to fire to falling trees, you just don't know when something might happen to your home. But, you can know you selected the right insurance coverage for it. Bring these questions – and any others you may have – to Paschall Insurance Group to help inform your decision.
Why Discount Car Insurance May Cost a Lot More Than You Think
We all have a lot of demands on our wallets: Mortgages or rents, car payments, lessons for the kids, phone bills – and on and on. So, when it comes time to buy car insurance, it's little wonder why so many people want to keep their costs down.
However, buying cheap car insurance – or minimal car insurance – today can set you up for a big financial hit tomorrow. Here are three hidden costs of cheap car insurance you'll want to avoid:
Paying out of pocket to cover your own injuries and vehicle repairs. Most states require you to carry liability insurance for property damage and bodily injury you may cause to others. And, that's just it: The coverage is for other people's repair bills and medical expenses, not your own. If you're at fault for an accident, and you have chosen a liability-only policy, none of your own expenses related to the accident will be covered. You'll have to cover them on your own. So, think twice before buying only enough car insurance to meet your state's requirements. Yes, it will be cheaper than buying a more robust policy, but you'll lack any coverage for yourself.
Having your wages garnished to make up for inadequate liability coverage. Imagine you hit another car and the driver sustains a pretty bad head injury from the crash. She has to stay in the hospital for a week, and it looks like she is going to have some long term medical needs. A judge awards her a settlement of $150,000 for medical bills, mental and emotional anguish and loss of quality of life. Your auto liability limits, however, are exhausted at $50,000, so the judge garnishes your wages. You'll have to hand over 40 percent of your income until the remaining $100,000 is paid. All of a sudden you don't have enough money to meet your regular expenses, and you still have to address the damage to her vehicle and yours, too.
Being denied coverage when you lend your car to a friend. Most carriers provide coverage for you, any listed household members who have access to your vehicle and any relatives or friends you allow to borrow your vehicle(s) occasionally. But, your discount auto policy may not. Such a policy may limit coverage only to you, the person named on the policy. If someone else is driving your car and causes an accident, you won't receive any coverage for the incident. No coverage to help repair your vehicle, and no coverage to help pay for any damage or injuries that others involved in the accident sustain. You'll have to pay it all out-of-pocket.
I know it's tempting to determine what you can afford to pay for car insurance and then find a policy to match. But, as these examples illustrate, saving in the short term may actually cost you more in the long run. So, talk to your independent insurance agent before you settle for an auto policy that leaves you open to risk. Your independent agent can help you balance coverage and price to a point that feels comfortable to you.
As I always say: I'd rather have the coverage and not need it, than to need it and not have it. You just never know when that day will come when your insurance policy helps save you from severe financial loss.
Insurance Appraisals Help You Select Coverage for Your Valued Belongings
Your Great Aunt Marge has always known how much you admire her antique Turkish rug, so, during an extensive remodel of her home, she gifts it to you. Now you couldn't imagine your living room without it. So, you pick up the phone and call your independent insurance agent to ask if it's covered under Personal Property on your homeowners, condo or renters policy.
While your policy notes that you have $40,000 worth of Personal Property coverage, it also states that only $1,000 of that can go toward rugs at any one time. You're not even sure how much the rug is worth, but you think it's more than that.
When you bring the question to your insurance agent, her reply is: Get it appraised. With an appraisal, she can designate or "schedule" specific coverage for it on your policy – regardless of any coverage limits your policy imposes.
It seems perfectly logical, until you realize you're not quite sure how to go about getting a personal property appraisal for insurance. These three tips will help:
Collect all the information you can about the item. How much did Great Aunt Marge pay for the rug? When? Was it new or used at the time? What are its dimensions? What kind of condition is it in? Who is the manufacturer? All of these details and more could aid a professional appraiser in creating an insurance appraisal report on the item or collection of items.
Choose your appraiser carefully. You can get an appraisal online just by submitting photos, or you may want someone who will examine your item personally. Either way, you'll need to pay a fee for the service. Before moving forward with an individual appraiser or an appraisal service, check for reviews online or ask for references. Ask other questions, too: What are your qualifications, specialties, rates, etc.? Be sure to let the person know you're looking for an insurance appraisal so he/she can calculate the cost of replacing the item. Also ask your insurance agent whether your carrier has any specific guidelines on what type of appraisal it will or will not accept.
Get a copy of your insurance appraisal report. Your completed appraisal report should include a detailed description of the item, its value, how the value was determined and the appraiser's name. Share the report with your insurance agent. Your carrier may require a copy of it, too. And, of course, keep your own copy in a safe place, such as your home safe, for your records.
Now that you've gone through the process of getting a personal property appraisal, keep in mind that the value of your item may change in the coming years. You will likely want to get it appraised again, possibly as soon as 2 to 5 years after the initial appraisal. Ask your appraiser for his/her recommendation on how often to get it appraised.
As its value changes, be sure the amount you have it insured for does, too. That way, if it's stolen or destroyed in a covered incident, you may have a higher likelihood of being able to purchase a suitable replacement.
It's oh-so nice to fill your home with the things you love. It's also nice to protect them with your homeowners, condo or renters policy. To check on or update your Personal Property coverage, contact your independent agent today.
To learn more about appraisals and appraisers, visit the American Society of Appraisers.
Paschall Insurance Group Continues to Grow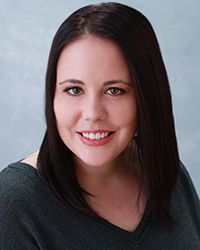 Paschall Insurance Group is excited to announce the addition of Taren McLain to our growing team!
Taren has been in the insurance industry for almost 5 years. Taren recently moved from the captive side to the independent side of the insurance marketplace. Affording her clients with multiple options to better suit their individual insurance needs, is the main reason Taren made the "leap" to the independent market. Originally from Haslet, Taren relocated to Parker County in 2007. Taren and her husband John, have been married for 9 years and have 2 children (or 5 if you include the dogs). Taren enjoys watching football, playing games, baking, being crafty, entertaining and most importantly, making memories with her family.
Please stop by and give Taren a warm welcome if you get the opportunity... She is excited to meet her new "insurance family"!
Resolve to Practice Better Privacy Habits Online
Looking for New Year's resolutions with more staying power than most? This year, how about resolving to be privacy-aware?
The Internet and social media in particular have made it easy to share more of our personal lives with our friends. But, it's also become easier to share with people we don't even know.
Online privacy isn't just about protecting your personal information — name, address and birthdate — to help prevent identity theft. It's also about protecting you and your family from public embarrassment, from private conversations going public, and from stalking and bullying.
If you're unsure whether you and your family are exposed or protected online, take a look at these four social media resolutions and adopt the ones that make sense for you. And, make this year more secure than last.
I will review the privacy and security settings on my social media accounts. Take an hour or so to evaluate and update the privacy settings on all the social sites you use. Facebook will probably require the most attention, because there are so many ways to share personal information (maybe more than you're aware of) and so many options for limiting access to your info. You can control who sees your posts, who posts to your timeline, who contacts you, who looks you up and whether search engines can link to your timeline.
Review the privacy settings on your other social media accounts, too, from LinkedIn down to Twitter, Snapchat and Pinterest.
If you only use a site to connect with a small circle of friends, then you can probably select the most restrictive privacy settings for the greatest protection. For help, try these social media privacy setting tips from the Center for Identity at the University of Texas at Austin.
I resolve to think twice about what I share online. Sharing information about yourself is the whole point of social media. But, once you've shared online, it's very hard to un-share. Certain information may always be available to someone who knows where to look. And, even if your accounts are private, someone in your network may share what you've posted with their own network. You can truly never know how far your posts may travel, so think twice before posting:

Your full birthdate. Share the month and day, if you like, but leave out the year you were born.
Photos with geotag information that may allow strangers to identify where they were taken and thus where you live or where your kids go to school. Check your smartphone camera settings to turn off geotagging – ask Google for instructions, if needed.
The address or other identifying factors of your home, office or child's school. Even a photo showing the license plate number of your new car could reveal too much.
Photos of other children unless you have their parents' permission.
Your travel plans. Posting about your trip before you leave or while you're gone lets others know your home is unoccupied.
Anything you wouldn't want someone outside your network to read, such as a rant about your job or sensitive information about your work. Such posts have led to people getting fired.

I will not allow strangers or untrustworthy people into my social networks. You may be flattered by a pretty stranger's interest, or blinded by your pursuit to reach 1,000 friends. But, it's simply not safe until you know who they are and why they want to get closer to you.
In a similar category are the casual acquaintances you just made at all those holiday parties. Let the relationships ripen before you give them access to your personal information. And, be careful about your real-life friends who connect with anyone and everyone via social media; your secrets may be available to strangers through them.
I resolve to monitor my youngest children's social media use and to make the risks clear to my older children. Children of all ages can be naïve – or just careless – about the impacts of online sharing. It's hard for them to grasp that something they share online today could impact their college or job opportunities long after the post was made. Plus, they could be putting their personal safety at risk by sharing too much with the wrong person.
Even once you allow them freer access online, it's wise to monitor them until you feel confident in their decision making. Discuss frankly the risks that come from sharing too much, and the practices that reduce those risks. By staying involved, you can have an impact on how your teens use social media even when you're not looking over their shoulder.
The Internet is a big place, and, while our own social networks may feel familiar and secure, they sometimes aren't. So, connect and post with care, and adjust your privacy settings before sending that next Tweet.