News
It's the time of year when the temperatures warm and the flowers bloom, putting us all in a chipper mood. But, it's also time for thunderstorms, which most often occur in the spring and summer months, according to the National Severe Storms Laboratory.
With spring in full bloom and summer right around the corner it's the ideal time to review what your homeowners insurance, and even your car insurance, may or may not cover when it comes to damage from fallen trees.
Here are five important things to keep in mind:
1. Your homeowners insurance likely covers tree removal and damage repairs for your home and other insured structures, such as fences.
A tree falls on your property and damages one or more insured structures. What now? Your homeowners insurance will likely help with the cost of removing the tree and repairing the damage. That's once you pay your deductible, of course. Examples of covered incidents can include strong winds knocking a tree over onto your roof or lightning striking a tree, causing it to fall on your fence.
However, if a tree falls due to neglect, you may not receive any coverage. So keep your trees in good shape, and ask your neighbors to do the same.
2. If there's no damage, there's likely no insurance coverage.
You may assume your homeowners insurance will cover the removal costs of any fallen tree, but that isn't always the case. If a tree falls on your property without damaging any insured structures, you will likely need to cover the costs of tree removal yourself.
3. Your city or municipality may clean up trees that fall into the street, but you may still have reason to file an insurance claim.
Check with your city or municipality to determine who's responsible for removing a tree that falls into the street. If your city takes responsibility, it may only be for the portion that's in the street. Any of the felled tree that's left on your property will be your responsibility. Your insurance may help if an insured structure was damaged in the incident.
4. You may have coverage even if a tree falls from your neighbor's property.
When a fallen tree damages your property, your homeowners insurance may pitch in no matter who owned the tree. Depending on the circumstances, your insurance carrier may attempt to recoup some of the costs, including your deductible, from your neighbor's insurance. This may occur, for example, if the neighbor was negligent in caring for the tree before it fell.
5. Your car insurance may cover damage to your vehicle from a fallen tree.
If a tree falls from your property onto your car, it's your car insurance and not your homeowners insurance that will likely help cover the cost of repairs. But, the tree doesn't have to be from your property. You likely have coverage if a tree falls on your car, no matter from where. What may not be covered? The cost to remove the tree from atop your car.
Of course, every insurance carrier handles fallen trees differently. It all depends on the specifics of your policy and your coverage limits, as well as the specifics of your situation. If you need to file an insurance claim for a fallen tree, use the tips below.
Take photos: Photos taken from many angles and vantage points help to establish the extent and cause of the damage. Be careful not to go near fallen trees that are entangled in power lines, however. And don't climb onto an unstable surface to get better photos.
Provide as many details as possible: If, for example, a neighbor's tree was neglected and fell onto your property, causing damage, be sure to tell your carrier. If a storm caused the tree to fall, be sure to provide details about the severity of the weather.
Be prepared to pay your deductible: If you experience a covered loss due to a fallen tree, you will be responsible for paying the appropriate deductible.
Your homeowners insurance, or car insurance, covers damage from a fallen tree in many instances. But, it's important to know when you're covered and when you're not. So review your policy with your local insurance agent and ask plenty of questions about when a fallen tree is covered by your insurance and when it isn't.
You're standing at the rental car counter with a long line behind you. You got a great rate on a car for the week, and you're ready to go on vacation with the family. Then, you're handed a clipboard with an intimidating rental car contract filled with confusing insurance options. Suddenly, you wish you'd spent less time packing and more time researching rental car insurance.
Here's your chance to be prepared at the rental car counter so you can be on your way faster, and you'll keep the people in line behind you happy.
I have car insurance. Do I really need to buy their coverage, too?
This is the most common question when it comes to renting a car for domestic travel. The answer is: it depends. You want to make sure you're covered, but you also don't want to pay for unnecessary duplicate coverages that could double the price of your rental.
The first step is to check your auto insurance policy, or contact your Independent Insurance Agent to see what type of coverage for rental cars may already be included in your personal auto insurance. If you carry comprehensive and liability coverage on your personal car, coverage typically will extend to your rental car. If you're renting a car of similar value to your personal car, in all likelihood the insurance coverage will be adequate for the rental vehicle. Now if you're off to a blowout beach weekend in a slick set of wheels like a Corvette Stingray and you're leaving your 2008 Subaru Forester at home, the extra coverage offered by the rental company might be a good idea.
You should also check with the credit card company—the credit card that you'll be using for your car rental. If there are any gaps in coverage with your personal auto policy, the credit card company could provide secondary coverage.
Understanding the Rental Car Insurance Options
Rental car agencies typically break out their extra insurance offerings into four sections:


Liability coverage is intended to help protect you if you injure someone or damage their property while driving. If you have sufficient liability coverage through your own auto insurance, you may not need to buy extra coverage from the rental agency.
Collision/loss damage waiver (also known as an LDW or CDW) isn't technically insurance. If you damage the rental car, this waiver may help cover the cost of repairing it. The waiver typically excludes coverage for damage caused by speeding or driving on unpaved roads.
An LDW may duplicate your existing coverage if you have collision and comprehensive coverage on your own car. However, if you've dropped collision or comprehensive coverage from your policy, and you don't purchase the waiver, you would likely have to pay for damage you cause to the rental car. Additionally, a rental agency could charge you for "loss of use" of the car (lost rental income) while the car is in the shop being repaired. Your own auto policy typically won't reimburse you for that. Be sure to read your car rental agreement carefully to clarify what kinds of charges you could incur if you were to damage the vehicle.
Personal effects coverage may help cover your personal belongings, such as your laptop or clothing, if they're stolen from the rental car. If you have renters or homeowners insurance, the personal property coverage on that policy typically helps cover your personal items through what's known as "off-premises coverage." Off-premises items are usually only covered up to a certain percentage of your personal property coverage. The deductible on your homeowners or renters insurance will apply. Check with your agent about the limits of your coverage.
Personal accident insurance may help pay your and your passengers' medical bills if you're injured in a rental car accident. If you have health insurance, medical payments coverage or personal injury protection on your car insurance policy, you may already have coverage comparable to what the rental company offers. Medical payments coverage and personal injury protection (not available in all states) may help pay for medical bills due to a covered car accident.
Now you know... The next time you rent a car you will be prepared when they hand you that annoying clipboard and put the high pressured sales pitch on you! Knowledge is the key!
More choices, less hassle, and just the right amount of protection.
The right insurance is about more than choosing the right company. It's about selecting coverage that fits your specific needs. Your local independent agent will provide the expert guidance to help you do both – so you can focus on your life, not on your insurance.
How Independent Agents Work for You
EASE – They'll Do the Work
Having an UNBIASED ADVOCATE on your side means you don't have to navigate the insurance world on your own. In fact, if you don't want to, you don't even have to think about the insurance world. You can rest easy knowing that your agent has the knowledge and resources to protect what matters most to you.

CHOICE – You'll Have Many Options
Because they aren't limited to products from any one company, independent agents have the FREEDOM to create a personalized insurance package that fits your needs and your budget.

ADVICE – An Expert on Your Side
Is an umbrella policy right for you? Do you have enough uninsured motorist coverage? Does your jewelry require a special rider on your homeowners policy? An independent agent can answer all of your insurance questions - even those you didn't know you had.
How Independent Insurance Agents Benefit You and Your Community
Along with offering the best combination of value and protection, independent agents work to improve the lives of those around them:
They build stronger communities. Agents are business owners and employees, but above all, they are members of the community. They make an impact by sharing their time and resources with local nonprofit organizations.
They build long-term relationships. Three out of four people use an agent to buy insurance, according to a recent survey, and many of them stay with the same agency for years. When you work with a local independent insurance agency, you deal with people you know and trust- and people who know you.
We think you will agree... Independent Insurance Agents make Insurance EASY!!!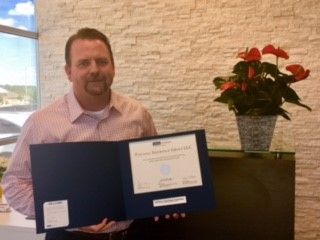 Paschall Insurance Group, LLC has been selected for membership in the Safeco Premier Partner Program for the fifth year in a row. This elite program recognizes the outstanding achievement and partnership of only the best insurance agencies.
Fewer than 10% of independent insurance agencies that sell Safeco personal lines products receive this distinguished honor.
At Paschall Insurance Group, we are pleased to be among the top agencies in the country!
As a member in the Safeco Premier Partner Program, Paschall Insurance Group will receive access to special resources and programs that will support us in serving our customers even better with expert data and advice.
Paschall Insurance Group continuously strives to provide our clients with the absolute best products and services available in the industry; this distinct honor helps to recognize our achievements and success! We are extremely proud to carry this Safeco honor for the fifth year in a row!
Conduct a Storm Damage Inspection
The beauty of spring is often tempered by powerful storms, with heavy rains, strong winds and destructive hail. Through it all, your home protects you from the elements, so be sure to check it for damage afterward.
Even if you have no reason to suspect that damage occurred, check your home and its surroundings (once it's safe to do so, of course). It's important to identify problems, make emergency repairs and determine if an insurance claim is necessary.
Here's a handy list of things to check after a storm from the National Storm Damage Center:
Roof Your roof might be the area of your home most vulnerable to damage in a storm, because so many things can impact it. Whether you've had high winds and downed tree branches or just a simple hailstorm, look for these indicators of damage:
Holes in the roof
Split seams
Missing shingles
Leaks in your roof or ceiling
Building Exteriors While siding, stucco and brick all are durable, they also are susceptible to storm damage. In some instances, homeowners don't notice until it's too late to file a claim, so check carefully for:
Cracking, chipping or dings and dents on siding. Even if there doesn't appear to be damage at first, check again at a different time of day. You may see something you missed when the lighting is different.
Holes in stucco. This is a serious problem, even when small, so look closely. If you find holes, have a professional conduct a full property inspection.
Damaged brick and tuck pointing. While brick typically holds up well, a check can identify any problem areas.
Detached or damaged trim, gutters, etc.
Driveways and Walkways Concrete can chip, crack and split, not only reducing the lifespan of your driveway or walkway, but potentially creating a safety issue.
Trees: Fallen trees and limbs cause more than $1 billion in damage each year, according to the National Storm Damage Center. Keep in mind that property owners generally are responsible for removing trees and limbs that have fallen on their property, even if it is a tree from a neighbor's yard. Your insurance policy may help to cover the cost of removal and repairs, depending on the coverage you have and the circumstances of the incident. (There are exceptions to this, depending on the maintenance of the tree, so check with your insurance agent.)
General Tips
Severe storms often will knock down power lines. If this happens on your property, rope off 30 feet in each direction around the line and do not touch it. Call 911 and the power company immediately.
Be sure to do a full check of your property, including things such as your air-conditioning unit, fences, vent caps, etc. And don't forget to check your vehicles if they were not garaged at the time of the storm.
Don't forget the crawl space. "Most people don't ever look down there," according to J. Szczesny, owner of 4 Seasons Home Inspections in Seattle and a Certified Master Inspector. "You need to be sure no water is getting in, and, if it is, make sure it is removed quickly via a sump pump or underground drainage system."
Take pictures of all damage from different angles. You want to document as much as possible.
Finally, knowing the details of your homeowners coverage, your limits and your deductibles can help you during the insurance claims process. It's a great idea to examine your policy and know what your homeowners insurance covers now, before the storm.